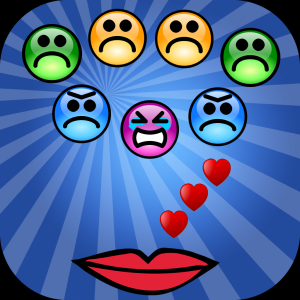 Classic arcade game with a twist. Insanely therapeutic. Download on the App Store NOW!
Shoot hearts to blast your negative emotions. Power up with happy bonus bubbles. Take time out and direct your frustration at your bad feelings rather than someone else…
How to play ~
Tap the screen to activate the hearts.
Swipe the screen to move the lips and aim the hearts.
Catch the bonus bubbles as they fall to power up.
Play all 16 levels free.