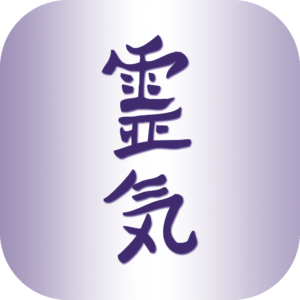 Imagine what it would be like to have the Healing Force of the Universe at your fingertips to heal yourself and others and to assist you in your personal development!
With unique advanced distant quantum initiations you can now become a Reiki Healer in the comfort of your own home, lovingly attuned by, and with full support from, internationally renowned Trainer and Reiki Master, Nicola Quinn.
You could be a Reiki Healer this time next week! There are no prerequisites, just a deep desire to heal.
After your Reiki attunements healing energy will flow from your hands, wherever and whenever you need it by simply placing your hands on yourself or another. Once attuned you have Reiki for life, no more attunements are necessary – you have become a Reiki Healer.
Over recent years Reiki has become more popular as an invaluable aid to healing as it is safe to use even on babies and small animals.

Topics covered:
+The Gift of Reiki: Reiki Explained
+The History of Reiki and the Usui System of Natural Healing
+The Five Sacred Reiki Principles
+How To Supercharge Your Life With the Power of Universal Life Force Energy
+The Secrets of First Degree Reiki Attunements
+Simple Ways to Prepare for the Sacred Attunements
+EmoTrance: The Simplest Most Effective Method to Clear Emotional Blocks
+The Choice: I Am A Healer
+Easy Ways to Strengthen Mind and Body
+The Power of Second Degree Attunements
+Confidence to Give Reiki to Loved Ones and Clients
+The Bliss of Self Treatment
+The Joy of Giving and Receiving Reiki at the Same Time
+Creating a Sacred Reiki Space
+Reiki Short Treatment Protocol: Effective Relief in Emergencies
+Informative Reiki Reference Charts
+The Physical and Etheric Bodies
+Our Organs and Endocrine Glands
+The Chakra System
+Mind/Body Correlations
+Reiki Attunements
And with Reiki II you will have access to:
*The Power Symbol*
Activates the Second Degree Energy
Activates the Distant Healing and Mental/Emotional Healing Symbols
Powerful cleansing energy for your home and workplace
Energises your hands for self healing and for massage, reflexology and aromatherapy
Charges crystal grids
Increases nutrition of food, also helpful in treating food allergies
Powerful manifestation tool
*The Mental Healing Symbol*
Assists healing of fear, depression, sadness, anger and emotional disturbances
Invokes protection and purification
Clears negative energies and deep rooted patterns
Removes blocks and resistance to release long-standing issues and problems
Increases creativity, inspiration and intuition
Balances and calms energies in the home and workplace
Strengthens affirmations
Changes negative behaviour patterns
Reduces cravings
Balances the chakras
*The Distant Healing Symbol*
Bridges time and space to send healing to others now, in the past, or future
Heals past patterns
Useful when touch is too painful
Sends healing to disaster areas
For pets and animals that cannot be touched and for wild animals
For unreachable parts of the body when self healing
Sends energy to future events
Past students have said:
"I practice daily, and continue to have remarkable experiences. In the last few days I have been preparing and leading a training seminar which caused a fair bit of stress/anxiety, and found that a couple of minutes with one hand on/above the third chakra and one over my face brought about an amazing feeling of serenity and calm. (Stress – what stress?)"
J Deane, UK
"When I was first attuned I experienced tingling palms continuously for three or four days. Now I only have to think or intend Reiki and I experience the same!"
Joanna C, Australia
"Nicola, I had believed that reiki or energy goes where it is needed, now as I experience the energy flowing through blockages, I can say for sure, "I know it" from experience, not just theory. I sense your spirit and kindness guiding me. Thank you very much. I truly love your practical approach of combining EmoTrance with Reiki. Blessings."
D Escamilla, USA