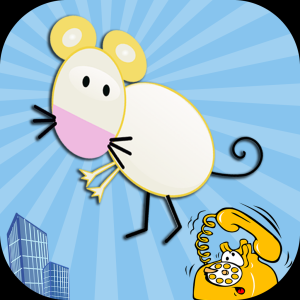 Highly addictive game to amuse you during tedious conference calls. Download now on the App Store.
Experience the rising tension as the game speeds up and your concentration falters. Did someone really just ask you a question? Do you care if you get a higher score?
Don't. Tell. Your. Boss.
Twitch gaming isn't just for the kids at the pub anymore.
*** How to play –
Tap to make the rat jump.
*** Features –
Pause/Restart
No Ads Option
Game Center
Facebook
Twitter