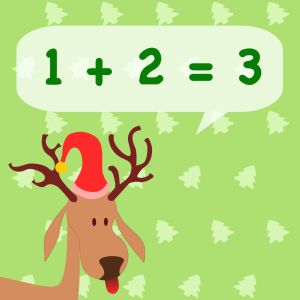 Fun and challenging Christmas game now available on the App Store.
Pick the right answer against the clock. The sums look easy but are you quick enough? Fun and challenging game for all the family at Christmas. Addictive and educational. See how high you can score and challenge friends and family via the Game Center.
How to Play –
Hit the tick if you think the answer is right or choose the cross if you think the answer is wrong. It's that simple, though you'll have to be fast!
Enjoy the game.
"I was waiting for my car to be serviced. Had my kids with me and they could not sit still. My brother told me that his son's teacher recommended this game, so I download it now. My kids played it for over 30 minutes without so much as a peep out of them. Learning math and sitting still until our car was done! Woo Hoo!!! Recommend this to anyone with elementary age kids." App Store Review
"Great app for all ages. Downloaded this for my son (age 7) but wound up playing it for hours myself. Loads of fun and highly addictive. Fantastic for waking you up and keeping you sharp." App Store Review
"Great fun. I got it for my young nephew, but have been having fun seeing how high a score i can get. It's a great way to while away time while one the phone." App Store Review